XPAT
KnowIng

modern knowledge management

XPAT KnowIng enables database-supported organization and documentation of internal knowledge in the company. Only those who can give the company knowledge a structure will be able to effectively and purposefully bring the knowledge to the employees.
Important principle: Knowledge must be up-to-date!
It is essential for the handling of company knowledge to keep this knowledge up to date by means of a workflow, to newly record important knowledge and to sort out old, unimportant ballast. It is by no means enough to simply discard knowledge. The knowledge must be maintained. The quality of knowledge storage in an in-house knowledge management system is not only determined by the currency of the information, but also by the selection of the information itself. XPAT KnowIng supports these requirements through a workflow stored in the system.
Create and maintain knowledge documents
In XPAT KnowIng, knowledge documents are created, assigned to specific areas and given a "document sponsor" who must take care of the integrity and timeliness of the documents programmatically. This sponsor must actively take care of those documents whose sponsorship he has taken over. In this work he is supported by the software XPAT KnowIng. For control purposes, reviewing authorities must release the knowledge document, so that the knowledge documents can be relied upon in terms of content.
Create documents that must be read verifiably
However, knowledge requires not only one or more "overseers," but also the acceptance of the relevant target group. Here, much effectiveness can be achieved by determining who seriously needs to read the information in question. In XPAT KnowIng, the group of people who need to know about the document is also entered in the data record and the software ensures that the relevant people actually read these documents. This makes knowledge handling so effective, because employees actually consume the knowledge they need. And because a lot of unnecessary effort (searching where the knowledge is available, asking who knows something, etc.) can be avoided, in the end the system is a real cost killer.
Time saving due to high availability and topicality of knowledge
If knowledge is centrally stored, uniformly accessible and always up-to-date, then the entire business apparatus can be optimally informed and work leanly. No need to duplicate documents, no need to search for the latest version of a piece of information, for example? No queries about what to take to a trade fair or where to find the instructions for a particular software product? Everything is stored centrally and "maintained" by people who really know their stuff. No one can manage all the documents in a company on their own. But if everyone takes care of the part that is necessary in his or her area, then you have a large body of up-to-date knowledge that is uniformly and transparently available to the customer at all times. This is the kernel of modern knowledge management.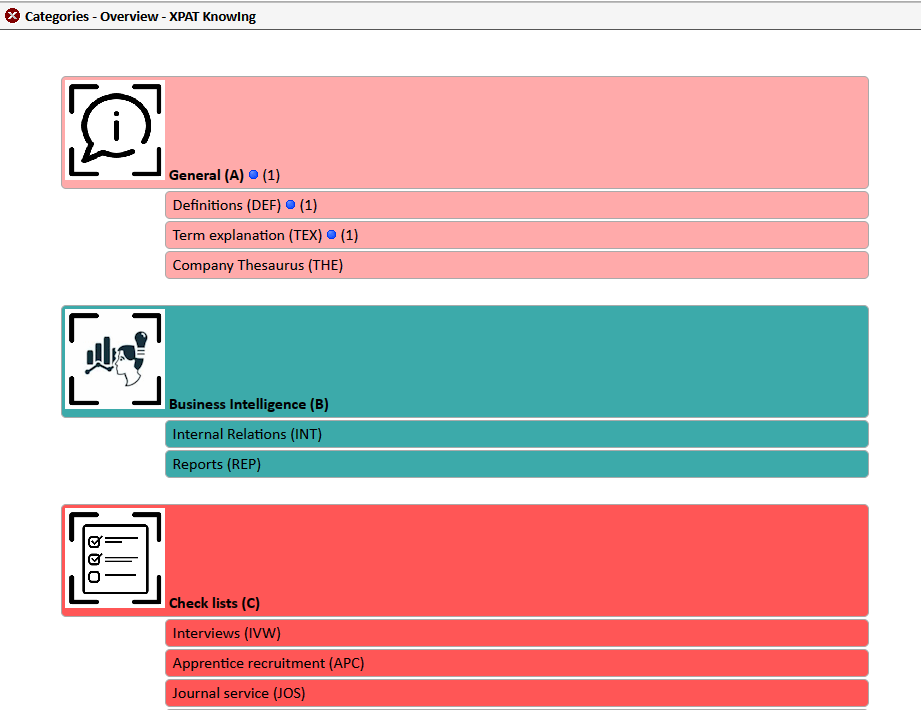 Knowledge is further developed, permanently updated
Time saving. What does the employee have to know, what has to be taken into account?
Qualification of the employee, because his level of knowledge is increased
Innovation and quality management
Optimized and stabilized work processes, because everyone knows how to do what