XPAT

The customized patent database

XPAT provides information on the current patent landscape and the situation in the IP rights environment. The knowledge gained from this is of great use for development but also in research, marketing and strategic corporate planning. As a knowledge pool and patent archive, the XPAT patent database is also suitable for literature data and is used as a search system, reference work and competitive analysis and technology monitor. The system can be used as in-house or hosted system.
Major advantages are the cost-effectiveness of this tool and the configurability of the system customized to the customer's needs and wishes.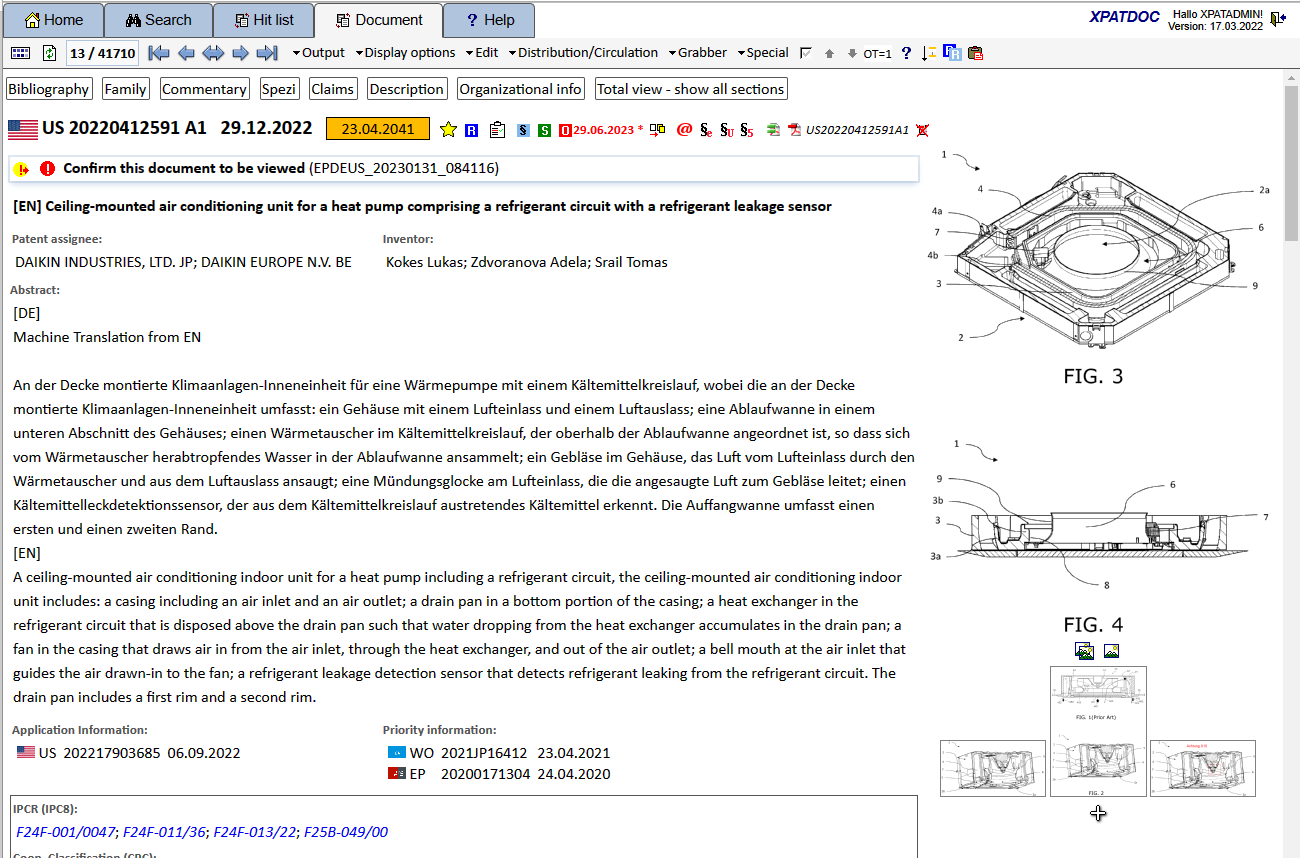 Classify and comment on the state of the art
In addition to the bibliographic data, XPAT also offers all drawings, PDF files and in many cases full texts for searching and viewing. Of course, there is a wealth of different documents. A detailed classification of the documents with the company's own terminology allows the state of the art to be easily and quickly indexed. The commentary option serves as supplementary information from the company's own perspective.
Evaluating the documents
Not every document has the same value for everyone. Different departments can also evaluate documents differently. But the evaluation creates clarity and enables concentration on the documents that are really important for the company. This document evaluation together with the classification of the documents enables an optimal and fast access to the information in the area of intellectual property at any time.
Interfaces with Questel, Dennemeyer/Octimine and Averbis
Of course, it is always a good decision to include professional services in one's patent work. In order to have access to English-language documents and to drawings in best quality, we have implemented an interface to Questel in XPAT. Here, one can search in English-language full texts and thus quickly access information that is available as an original in Asian languages, in French, Spanish or even German. You always get these documents in the original language as well as an English translation.
Once one has a researched intermediate result, one can quickly and easily consult the artificial intelligence (AI) of Dennemeyer/Octimine. By selecting documents from the hit list, the AI of Denneyer/Octimine can be used to verify the existing result or to find a completely new information approach. In the combination of own research and the AI lie manifold and interesting approaches to information.
Averbis is our partner for autoclassification. Here, documents can be classified by a local Averbis system, which can provide valuable services in controlling patent circulation as well as in categorizing documents. One uses the classification of documents by a self-created classification model.
Additional information
More information about our maintenance concept, about patent monitoring in the workflow can be found on this additional page.
Continue here: → XPAT Patent monitoring and Workflow